Strada Hybrid ACO
The most compact heating unit can now also be used for cooling.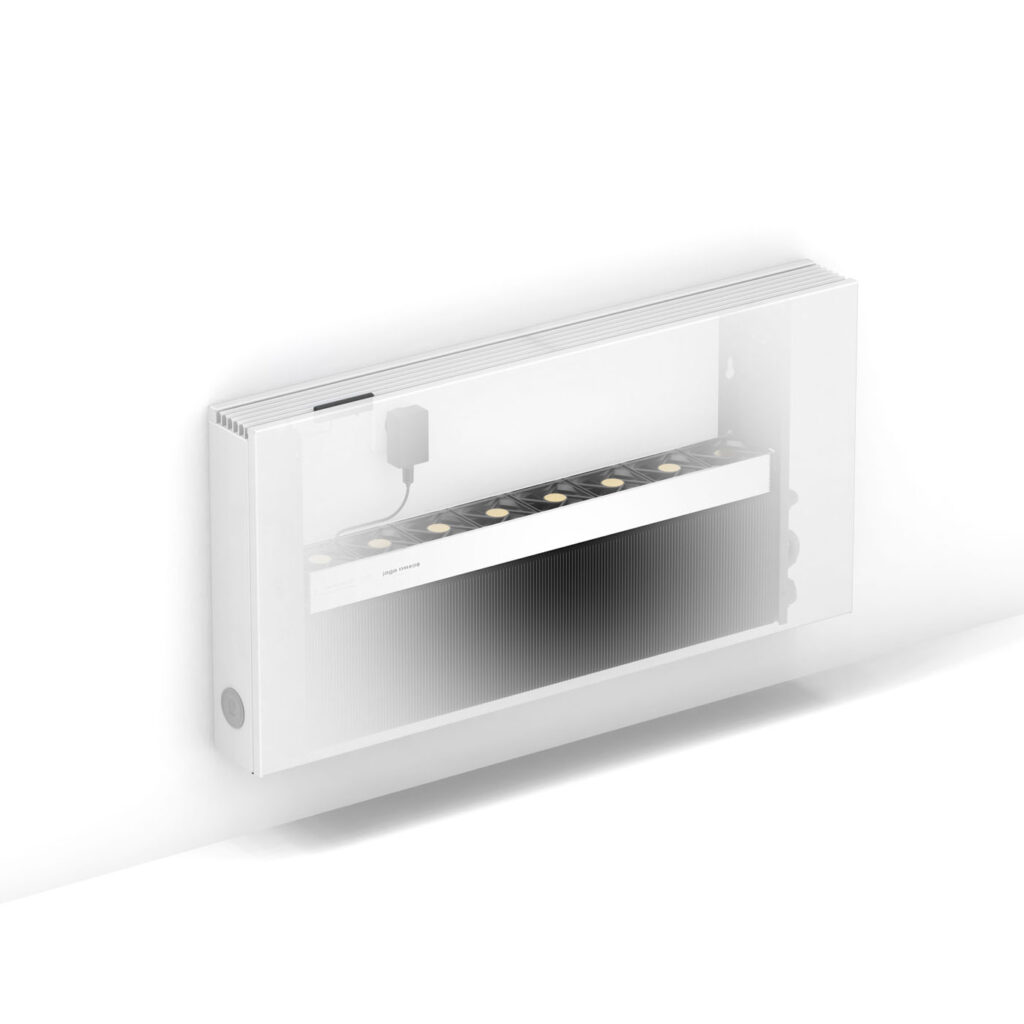 most compact radiator for low water temperature
energy-efficient non-condensing cooling in combination with any heat pump that can supply cooling water
improves the seasonal efficiency of each heat pump
makes sure that the condensing boilers are operating at their lowest temperature and as efficiently as possible.
From the designers of the first low temperature heater
Strada Hybrid switches fully automatically between heating and light cooling
You don't have to do anything at all to switch between heating and cooling. Thanks to its accurate room and water temperature sensors the Hybrid heater does this automatically.
The default auto-change-over ACO mode with 3 operating positions.
bedroom mode max. 26 dB(A)
comfort position max. 30 dB(A)
Maximum position for rapid heating or cooling
Breeze function: fan activated airflow that doesn't require any cool water.
Heating, Cooling, Breeze
HEATING

LIGHT COOLINGNon-condensing

-

Height[cm]
Length[cm]

Type

Speed

75/65/20 [Wattss]
55/45/20 [Wattss]
45/35/20 [Wattss]
35/30/20 [Wattss]
16/18/2750% R.V.[Watts]
Sound pressure-niveaudB(A)
Electric powerconsumption [Wattss]
Air flow [m3/h]

Order code

All

All

All

All

Loading data from server ...
standard colours
Strada Hybrid ACO: Projects