Clima Canal 10 Plug & Play 2-pipe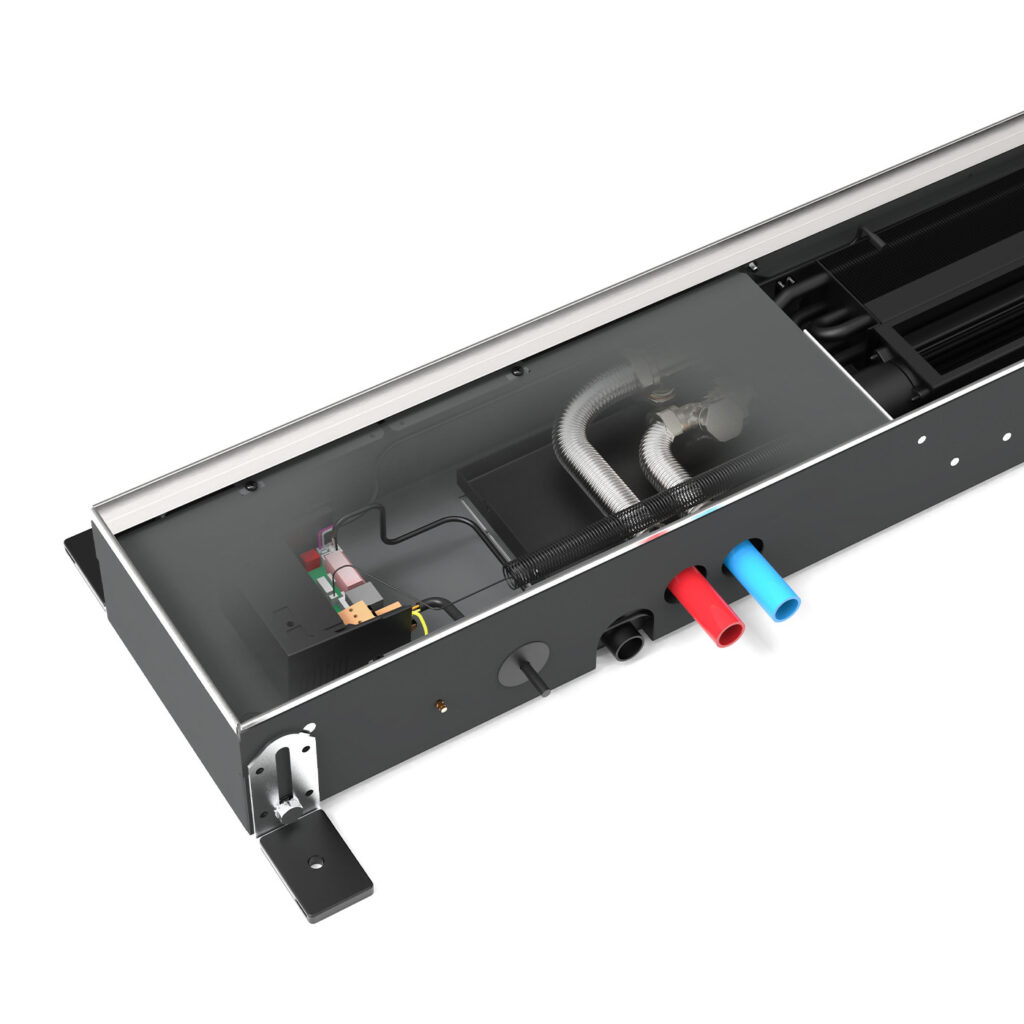 Jaga Clima Canal 10 Plug & Play is identical to the standard Clima Canal: it comes with return valves G1/2", flexible connection hoses 1/2", a Jaga Dynamic Product Controller with operating panel and a preinstalled 24 VDC power supply.
Our Clima Canal allows for a continuous installation.
Silent and unobtrusive, Clima Canal provides the greatest possible climatic comfort.
HEATING

LIGHT COOLINGNon-condensing

DEEP COOLINGTotal

DEEP COOLINGSensible

-

Height[cm]
Length[cm]
Width[cm]
Control voltage[V]
75/65/20 [Watts]
55/45/20 [Watts]
45/35/20 [Watts]
35/30/20 [Watts]
16/18/2750% R.V.[Watts]
7/12/2750% R.V.[Watt]
7/12/2750% R.V.[Watt]
SoundpressuredB(A)
Electricpower consumption [Watts]
Air flow [m3/h]

Ordering code

All

All

All

Alle

Loading data from server ...