Tour & Taxis
Tour & Taxis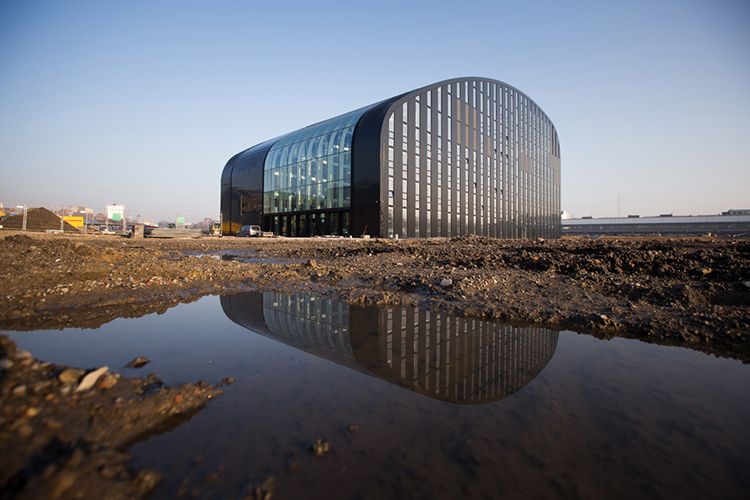 Country:

Belgium

City:

Brussel

Type of building:

Office

Award:

Breeam excellent

Jaga radiators:

Architect:

Cepezed

Engineer:

DGMR

Surface:

16 000 m2
The Tour & Taxis site in Brussels houses the new passive head office of Brussels Environment, just opposite the historic buildings on the site.
This building covering more than 16,000 m² will be the largest Belgian passive office building and the second largest in Europe. The black-coloured construction is covered in photovoltaic solar panels and has large triple-glazed windows. To use as little energy as possible, the architecture was adapted and the most energy-efficient Jaga heating was installed.
The Jaga Micro Canal, with its height of just 6 cm and width of 13 cm, gives maximum power to this minimalist floor installation solution thanks to the latest EC motors. In addition, these motors ensure reduced energy consumption of up to 50%. It's the ideal solution for this passive building.