Kinderpsychiatrisch Centrum
Kinderpsychiatrisch Centrum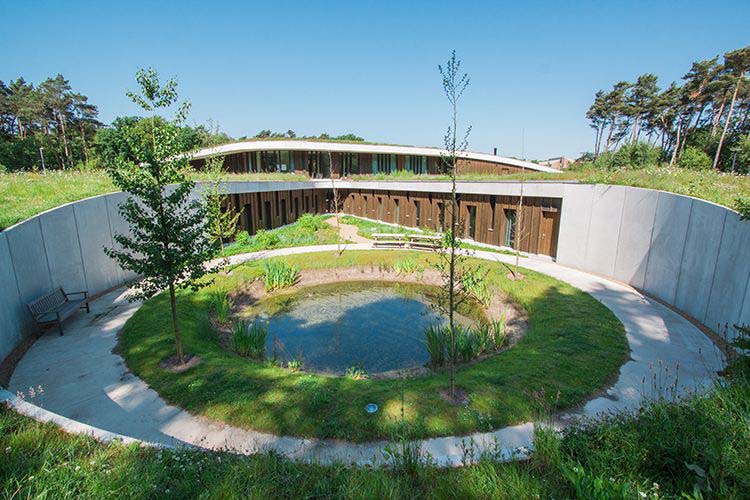 Country:

Belgium

City:

Genk

Type of building:

Healthcare

Jaga radiators:

Architect:

Osar architects

Engineer:

Boydens Engineering

Main contractor:

Democo - Heijmans

Surface:

3 020 m2
Care and architecture go hand in hand in the Children's Psychiatric Centre KPC, which is set amidst a wooded area. In this project covering 3,020 m², great importance was given to creating a homely atmosphere, making much use of warm materials such as wood.
The most suitable solution for this project was our Mini Canal DBE. This floor installation solution delivers up to three times more heat, even at low water temperatures, thanks to its smart Jaga DBE technology.
The appliance also has fully automatic operation by means of the water temperature sensor and an ultra-fast heat exchanger which, in this project, is hidden beneath a retractable aluminum grid with a natural color.