Platinum tower
Platinum tower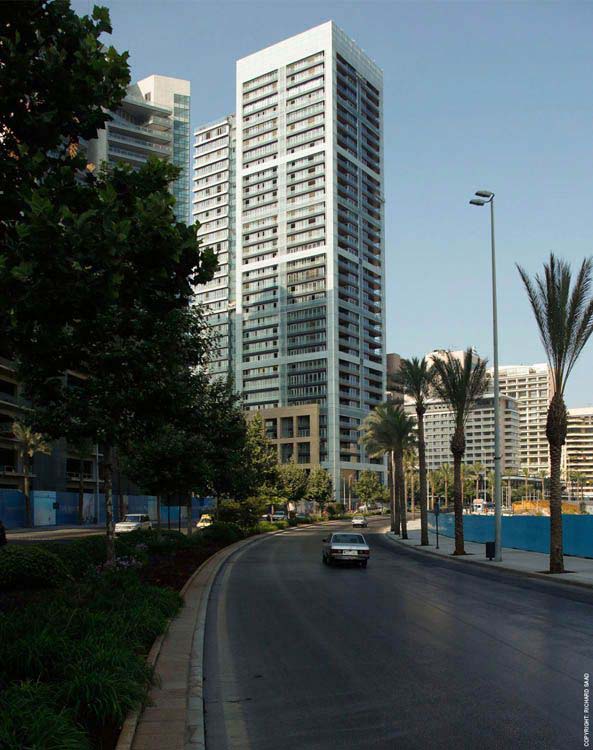 Country:

Lebanon

City:

Beirut

Type of building:

Residential

Jaga radiators:

Architect:

Nabil Gholam

Engineer:

Fouad Hanna

Main contractor:

Arabian Construction Company ACC

Surface:

54 000 m2
The Platinum Tower in Beirut is currently the tallest residential building in the Lebanese capital, rising high above its affluent Central District location alongside the city's most prized hotels. In welcoming residents into the building, it was important to ensure they enter a warm, comfortable environment befitting of the Tower's luxurious appeal.
To combat draughts created by large sliding doors in both the lobby and the residential units, Jaga's Mini Canal trench heaters were selected as the optimal solution. Maintaining the modern elegance of the building's interior aesthetics was made possible through the discreetness of the Mini Canal.
Installed in floor trenches, the Mini Canal emits substantial heat with maximum subtlety and creates a wall of heat to block out draughts. In keeping with the interior décor, the units are hidden under chic metal or wood grilles available in more than 25 different styles. The Mini Canal is equipped with Jaga's Low-H2O heat exchanger, using a low-water content to make it ultra-responsive to temperature adjustments.
Each versatile unit features an output of between 152W and 4,184W depending on installation depth and the size of each unit and it can be customized with special corners to fit seamlessly with the perimeter of its chosen location.