Designhotel Modez
Designhotel Modez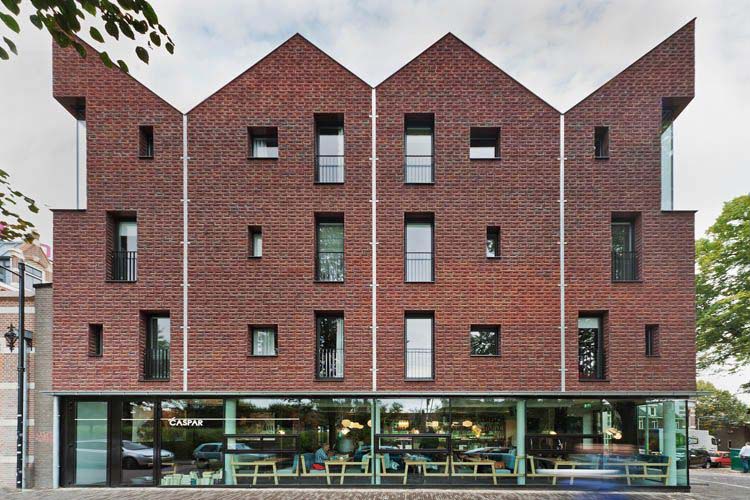 Country:

The Netherlands

City:

Arnhem

Type of building:

Hotel

Jaga radiators:

Architect:

NEXIT Architects Arnhem (artdirection Studio Piet Paris)

Engineer:

Bouwvisie bv Ulft

Main contractor:

Kuiper Bouw (Arnhem) Company ACC

Surface:

800 m2
Designhotel Modez is located in the design district of Arnhem, called "Modekwartier", a creative area full of nice shops, ateliers and restaurants. The name Modez is a combination of the words: Mode, Design and ArtEZ, formerly the Institute of Arts.
Studio Piet Paris (fashion illustrator) created this name and came up with this surprising hotel concept. He invited 30 fashion designers to decorate the twenty hotel rooms that characterize their unique styles. For this unique project, it was stipulated that customized printing and creativity should be central to the project. A great challenge for us, because every device had to have the same printing on the casing as the printing on the walls in the different hotel rooms.
By using customized printed Jaga Hybrid Home Briza radiators in the rooms, we have been able to fulfill these expectations. This solution is designed to regulate the internal environment in a simple and energy efficient way.
The rooms are heated and ventilated simultaneously thanks to the direct supply of fresh outside air. This way we were able to create a pleasant and comfortable indoor climate.