The Husky Union Building
Gallery not found.
The Husky Union Building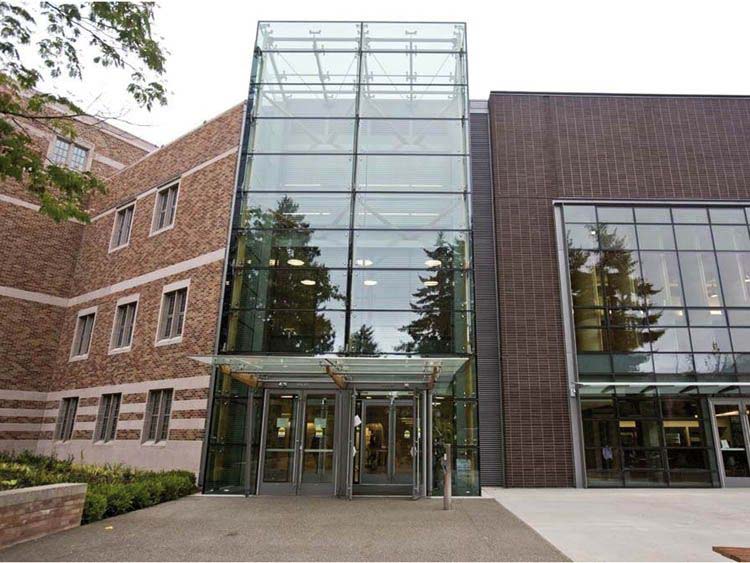 Country:

USA

City:

Seattle

Type of building:

Educational facility

Award:

Leed Gold

Jaga radiators:

Architect:

Perkins and Will

Main contractor:

Diamond B.

Surface:

262 000 m2
Nestled in the bustling University of Washington campus in Seattle, the Husky Union Building (HUB), has served as the center of student life since 1948. The entire interior of the HUB was to be updated with comfort, sustainability and purpose in mind. The HUB's renovation achieved LEED Gold certification through its use of sustainable, efficient building elements.
To find the best solution for a diverse climate-control environment, developers needed a customized system that was powerful, yet flexible enough to quickly adapt to any temperature requirements.
For the HUB's several ballrooms, architects placed Mini Canal radiators around the perimeter of each room for discrete heating efficiency. Since the Mini Canal fits seamlessly into ballroom floors, no additional space or ductwork was required for the installation. For the HUB's multiple common spaces and study areas, the designers chose Jaga's radiators for a way to provide powerful, yet discrete heating.
The Mini Canal and Built-in were used in conjunction with a high-efficiency condensing boiler, the entire solution increases energy-efficiency of the building without compromising comfort. Additionally, Jaga's unique Low-H2O heat exchangers allow the building to maintain a comfortable climate even during temperature fluctuations from weather conditions or large events. Following the renovation, the HUB's innovative upgrades including the Jaga heating solutions will provide approximately 30 percent in energy savings compared to the original system.