Sky Tower
Sky Tower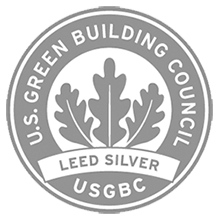 Country:

Romania

City:

Bucharest

Type of building:

Office

Award:

Leed Silver

Jaga radiators:

Architect:

Hoffmann & Janz Achitectura Consult S.R.L. Austria

Engineer:

Energie effizienz GmbH & Energie effizienz

Main contractor:

Strabag

Surface:

50 400 m2
The Sky Tower in Bucharest is the highest building in Romania. With over 50,000 m2 of office space and rising to 137 meters high, it combines innovative design with quality, space flexibility, all in a prime location. This landmark building is LEED Silver certified and uses green technology throughout.
Solar glass maximizes natural lighting, and a building management system allows for efficient consumption of power. Inside the tower, the Jaga Tempo Freestanding heaters provide efficient temperature control. Low-H2O technology and a super conductive and fast heat exchanger ensure maximum heat emission with the lowest possible energy consumption.
The 1,400 pieces of Jaga Tempo Freestanding are customized to match the interior color scheme, and offer a simple and classic heating solution for buildings like the Sky Tower that have vast glazed facades.
Twin powered, it reacts quickly to fluctuations in temperature and provides automatic climate control across all of the rooms.