Ferring International Centre
Ferring International Centre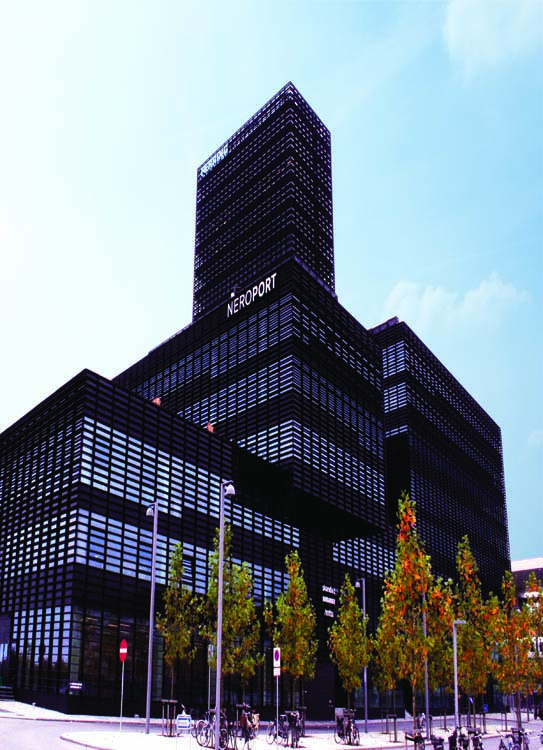 Country:

Denmark

City:

Ørestad

Type of building:

Office

Jaga radiators:

Architect:

Henning Larsen Architects

Engineer:

Moe d Brødsgaard

Main contractor:

Brdr. A&B Andersen

Surface:

17 000 m2
Part of the Ørestad city development in Copenhagen, the 86m tall Ferring International Centre, was completed in 2002 as the first highrise construction in this now thriving district of the Danish Capital. A 20 storey main tower is surrounded by a three storey research centre for the pharmaceutical company Ferring, meaning the architectural team faced the challenge of efficiently heating 22,000m² of floor space.
Jaga Mini Canal trench heaters were selected for a powerful heating solution that is discreetly inserted into the floors at depths of between 9cm and 14cm to maximise office space. Incorporating Jaga's acclaimed Low-H2O technology, the Mini Canal cuts carbon emissions by 10% compared to standard steel panel radiators. This trench heater also reduces energy costs by 15% – all while producing a considerable improvement in heat output and responsiveness.
The design of the Ferring International Centre meant that two trenches were required to line the perimeter of each floor – one to house the Mini Canals and one to house essential electrical wiring. To accommodate building requirements, Jaga provided bespoke grilles – available in a variety of colours and materials – to cover both trenches.