DEFA
DEFA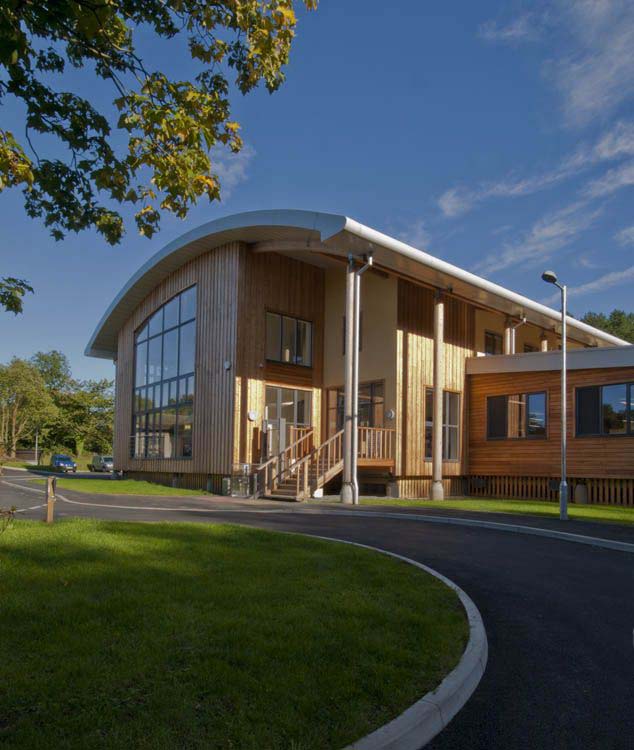 Country:

United Kingdom

City:

Isle of Man

Type of building:

Office

Award:

Breaam excellent

Jaga radiators:

Architect:

Ashley Pettit Architects

Engineer:

March Consultants

Main contractor:

Quiggin and Cubbon
The Department of Environment, Food and Agriculture (DEFA), which previously occupied a number of different offices, has recently been centralised into a new building, which is the first in the Isle of Man to achieve a BREEAM Excellent rating.
The highly-sustainable government offices, based in the island's St John's area, were created by Ashley Pettit Architects and feature a unique design concept which involves keeping the style – interior and exterior – as natural as possible.
The building services designers, March Consultants, together with the architects, selected Jaga's Knockonwood DBE radiators in Oak for use in the offices and openplan working areas. In addition to their looks, the Knockonwood DBE radiators were chosen because the heating system is fed from biomass boiler operating at a low flow and return temperature. Jaga's Knockonwood DBE radiators can quickly and efficiently heat a room even at flow temperatures as low as 38°C. Further evidencing the environmental credentials of the new building, the woodchip for the boiler is grown, harvested, chipped and burned on-site by DEFA.
The large, glazed reception area is also fitted with four 2,5m long Jaga Mini Dynamic Canal trench heating, which were also selected with grille finish in Oak to continue the outdoor-style effect.